Today I did week 3 day 1. For this run I did my 5 minute warmup, then ran 90 seconds, walked 90 seconds, ran 3 MINUTES, walked 3 minutes, and repeated then 5 minute cool down. That's right this girl ran for 3 minutes straight twice. Now I know to a lot of you runners that's nothing but I really don't think I have every in my life ran for 3 minutes straight. It was a slow pace of 15:37. I know I lost a lot of time in the recovery walks and by the last run my legs weren't moving very fast but they were moving. This leg only lasted about 25 minutes and what has me really excited is that I didn't want it to be over. When I got in the car I had to go wait on my daughter to get out of school and my legs felt like I could go and do the whole run again...my legs felt as though they were just warmed up. That was a great feeling!! I hope that is what will get me addicted to running when I get more conditioned because I really loved that feeling.
This weekend is the time I have set aside to compete in my first virtual 5k. I'm ready to move out passed 2 miles again. I had worked up to walking a 5K in 50 minutes before. I'm really excited to incorporate some running and see what the time will be. It will provide me with some information to set new goals.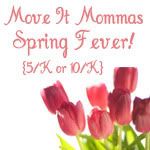 My diet is really going awesome. My cravings so far have been under control. One thing I have noticed is my sweet craving. Since I have been eating fruits as my sweets and nothing artificial I have had wonderful control of my food...no 100 calorie packs. Also tomorrow marks 2 months since I have had any chocolate. Chocolate is my real deal serious weakness. I have no control when I eat chocolate so for New Years I decided to fast from chocolate until I felt comfortable enough to wear shorts or make it one year. It has not been too bad but there have been times I really wanted chocolate but I want to wear shorts this summer worse!
Feeling better everyday!!